Talks
Cholesterol – No More 'Mr Bad Guy'
Café Scientifique Headingley July 2009
U3A National Science Seminar August 2010
U3A Stockport January 2011
Café Scientifique Halifax February 2012
U3A Cookridge & Horsforth May 2012
Sugar-Damage  - AGE & RAGE
U3A National Science Seminar August 2012
Horsforth Forum 2000 January 2013
U3A Cookridge & Horsforth February 2013
Medical Dogmas
How did our health authorities miss the role of sugars as the primary cause of age related illness in modern civilization.   There are many reasons why authorities under pressure to debate, judge and decide are confused about the difference between association with causation.   Almost every day we are subject to statistics which are misunderstood.  Although more than 80% of heart attack victims in America are English speaking it is clearly not the case in Germany.  Statistics  can be used to show that  patients travelling to hospital in ambulances have higher morbidities than those travelling by public transport.
The causes of modern diseases have erroneously been attributed to dietary fat and cholesterol.  This erroneous dogma conflicts with the known facts about the damage done by Carbohydrates (Sugar generators) to lipid labels and receptor mechanisms.  It is lipid damage by sugar attachment which causes lipid markers to be elevated in blood tests.
Cholesterol and other mevalonate products are  too valuable in the body to be subjected to any form of treatment to remove them.
My Talks on Nutrition & Health
Café Scientifique
U3A  &
Forum 2000
For Papers and Slide Shows Click on Image
<![if !vml]>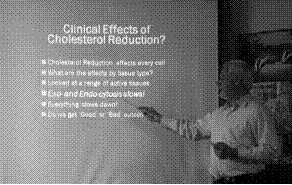 <![endif]>
For Papers and Slide Shows Click on Image
<![if !vml]>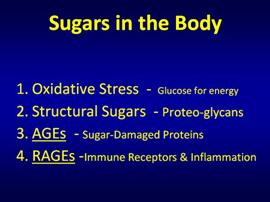 <![endif]>
For Papers and Slide Shows Click on Image
<![if !vml]>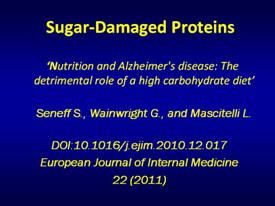 <![endif]>
<![if !vml]>

<![endif]>